*waves*
This is going to be a bit long I think, and there's going to be quite a few gifs to express my feels, so here is my warning to strap yourselves in lol....
First things first:
So if you are reading this, it's clear who won the design battle,
Canterbury Magenta
of course! And look at how FAB it is! Thank you guys soooo much for your input! Some people wanted a different print, and I've been wondering what print you guys would have liked. I love designing new layouts so comment below with what prints you'd like me to create a layout for next and I'll hop to it!
Secondly, onto real Vera news...its happened guys!
Venetian Paisley
(VP) and
Canterbury Magenta
(CaMa) are here, and they are such beauties!!
Honestly, I wasn't too crazy about VP at first...it looked like way too much going on. In those cases I have to wait so see it on merchandise to make a real judgement. I felt the same way about Heather and Jazzy Blooms and I ended up LOVING those prints. Seeing it on items changes things a little for me. Granted, I'm not totally in love with VP still, but it doesn't abhor me like
Tutti Frutti
did/does/itneedstogoaway.
How I feel about Tutti Frutti i'm not sorry.
But VP is very likeable. I can see why some of you citizens are totally taken with it! It especially looks nice on the hipsters, and that cute Double Take tote! Plus, I absolutely love the chevron interior print! I'm a total sucker for stripe, and chevron is no exception!
Now CaMa is frickin GORGE on stuff...I want everything in it! I love everything about it; the colors, the design, the SIMPLICITY of it. Of course the fact that it's magenta kicks it up an extra notch.
Canterbury Cobalt
is nice too, the blue pops out as well, but I'm a girlie girl, so pink wins! I also love it because it's a black based print, so it can be a heavy-duty job print, like for work or travel.
GIVE ME ALL THE THINGS!!!!!!!
I'm honestly torn between stuff! Do I want a hardshell case or a soft one? Do I want the Stay Cooler or a Lunch Bunch? Glenna or Vera? OR PLEATED TOTE?!
Decisions, decisions! Gah I need a second job!
Why? Because on top of that, they have also given me kitchen things in
Bittersweet
and I NEED THEM OKAY?! Here's my itty bitty very RED kitchen....there needs to be some touches of Vera in there!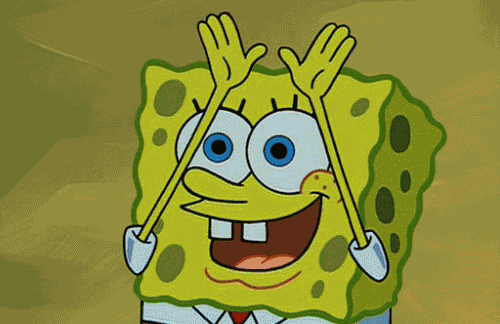 Can you visualize it?? I can! It was like they made it for my kitchen!
Also released were some of the holiday items, like the ornaments, warm fuzzy slippers and boots, and CUUUUUTE pet accessories!!!
Some people went APESHIT on the release day. No, really, they went nuts, because some of this stuff is STILL sold out! These pet accessories didn't have a chance, they were snatched up within a few hours. Thank goodness I don't have my dog (yet) or else I would have been devastated.
Moving on, November 21st is a big day. It is the re-release day of
Pink Elephants
! VeraObsessed has me drooling over her Insta:
Pink Elephants was a Spring 2007 Breast Cancer Awareness color, and it's just ADORABLE! It's hard enough trying to decide what I want for Christmas...this is not helping! You know how much of a sucker I am for pink....
November 21 is also the release of more holiday items like this:
VeraObsessed posted this via @tlglass42, and HOLYMACARONIIWANTITNOOOOW!
It's a flipping robe! A fuzzy warm robe! I cannot with this! Can you imagine this with those Cozy Slippers they have already available?! It supposed to be made from the same material as the Throw Blankets! Holy shit thats insane! Do you know how soft those things are?! I'll never leave my house, or I'll show up to work in a damn robe all winter!
Those throws make you snuggly!
It's retail price is said to be $58 (affordable!) and it'll be offered in Heather, Venetian Paisley, Midnight Blues, Tutti Frutti (ugh) and Ribbons (yay!). Honestly, I really wish they'd throw me a bone and include Olivia Pink in cute stuff like this! Good thing I love Ribbons and Heather or I'd be a little ticked! The colors are the same ones that are offered for the slippers so it makes sense...but aww.
Theres a couple more things to talk about, but I'll take a breather and come back later with more.
Happy holidays and Happy shopping y'all!
P.S. - Just speculating, Cyber Monday is coming and you better hold onto your hats! They've been counting down for a reason, and I have a feeling/hoping it's going to be for a goooood reason!