So my last post I was a little manic. Sorry not sorry. I'm glad to know I wasn't the only one who was pissed, quite a few people feel that it's getting a bit crazy. Plus, every other day is a discount, sale, or huge coupon in my mail! I'll never complain about a coupon, but they sure send them at the wrong times for me! I just paid rent!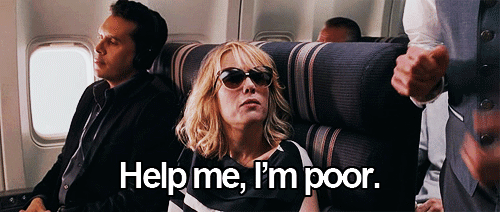 But anywhoo, now that a few days have passed and I've calmed a little, I'm trying to see the silver lining in all of this:
new items
! I wasn't too excited about this at first. I was VERY skeptical because they were taking things I LOVE off of the line, my faves wouldn't come out in new prints and that made me grrrrrrrr....until my Vera-Godmother VeraObsessed (via Donna) shared this with me:
*hyperventilating*
Guys, you all KNOW how much I love Olivia Pink, so of COURSE I'm sold on this! This is just one of the new winter items to be released on November 7. It's a Gym Bag and it's making me forget why I was missing the Small Duffel. I LOVE the addition of pockets outside and netted pockets inside. So convenient!
Here are some of the other items set to be released:
Squeeeeee!
I see slippers, I see PJs, I see a cute little jewelry box that is just waiting for my things! This stuff is niceeeee!! A few things are replacements for the styles that have been or will be retired. The Turn Lock Satchel is the new Bowler, the Small Gym Bag is the new Small Duffel, and the Pleated Tote has come back from the dead... it's ALL good!
This isn't all of them, all I can say is that there are enough things coming out that have me seeing a little less red, and will have me hoping for more green to buy this stuff...unless they decide to retire this stuff next season or something (I kid, I kid).
Gah those slippers look so comfy! Like my feet will feel like they're walking on clouds! As usual, I'm hoping EVERYTHING comes in Olivia Pink. Especially the PJs and slippers!
OOO and how could I forget about the stuff for home?!?!
Good lord there are APRONS, RECIPE BOOKS, AND TOWELS WITH CUTE LITTLE DESSERTS ON THEM! How adorable are these?!?!
Now my kitchen is red, white, and black, so as much as I would love to have an Olivia Pink kitchen, it's just not in the cards....but that's what
Bittersweet
is for! I see it on the table in the pic so I'm hoping that it comes in the apron and towels as well.
Also coming out soon are the holiday items! I know there are robes (soft, fluffy and plush ones), The Radko Ornament (cutest Santa holding a Venetian Paisley bag...but it's limited, only 750 exist so get it while you can!), and they're bringing
Pink Elephants
back for this November 21st release, maybe only for the Holiday gifts?
Looks like Vera-Land citizens will be spending a lot this Christmas!